The Society for Clinical Data Management's annual conference (SCDM 2018) is just a few short days away, and our team is looking forward to seeing many of you in Seattle. This year, we're particularly excited for the conference, as our vice president of strategic partnerships, Kelly Ritch, is presenting in three panel discussions.

In Session 22, Single Source of Truth, Integrations or Internet of Things: Exploring Ways to Improve Connectedness of Clinical Data, Kelly and other leaders in the industry will be discussing something that is top of mind for nearly everyone in clinical research, but particularly for data managers: the integration of disparate data sources. The convergence of expanding technology and the increasing complexity of clinical trials is rapidly changing the way studies are designed and conducted, and in particular, how data is captured. All of this presents both opportunities and challenges for data managers and clinical research as a whole.
Evolution of Clinical Trials and Expansion of Technology
Clinical research is becoming increasingly complex, requiring extensive data collection, complicated drug regimes and a larger number of participants. Complex protocols can be particularly difficult to manage for study designers and data managers. They often present a significant barrier to recruitment, as patients can be difficult to identify and many people find it difficult to participate in a trial due to the frequent travel to a clinical site required for routine drug administration and simple tests.
Technology is also evolving rapidly across all of healthcare, and clinical trials are no exception. A variety of systems, including eSource, CTMS and IRT to name a few, are capturing data traditionally collected in EDC systems. At the same time, people - or patients - are more connected than they have ever been, through wearables, apps and other systems. While technology presents a unique opportunity to solve challenges of patient recruitment and complex data management, its proliferation also creates a challenge. Can these disparate systems be integrated in a meaningful way to create greater efficiency, rather than an additional layer of unnecessary complexity?

The Internet of Things and the Connectedness of Clinical Data
Many current efforts to solve the challenges of disparate data systems have not been completely effective, often creating greater inefficiency and potentially impacting data quality. Yet, this challenge is not unique to clinical trials. Meaningful integration of disparate data sources presents a problem across all of healthcare, and like other sectors, effective integration is often an evolution. So, what can we do in the meantime to make sure that we're investing in the future while producing today's results?
A significant amount of buzz today centers around the "Internet of Things" and system integration. After all, as technology expands and individuals have greater connectivity, there is opportunity to create greater and seamless connectivity between systems and also with the physical world.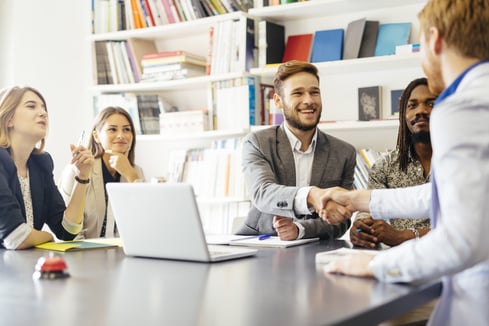 However, at the same time, integration presents challenges. As technology and systems evolve, IOT will also continue to expand, exponentially increasing the quantity and options for integration. The use of APIs and enhancements to network architecture will support better connectivity, but to some extent, optimal integration, and its associated "single source of truth", will be a moving target. Additional integration also doesn't always drive greater efficiency. It requires increased communication and coordination among various stakeholders and systems. Data quality and redundancy requiring reconciliation are also key issues that need to be considered.
While integration cannot and should not be ignored, it's important that organizations don't put all of their focus in this one area. Doing so may inhibit achieving your goals, both today and in the future. Optimal integration requires additional innovation and development. In the meantime, it's important to maximize today's technology solutions and resources to achieve today's goals, while also pushing against the boundaries to fuel further integration, automation, efficiency and quality.
Integrations certainly have value, but they will also require significant management and development to define a "single source of truth". Unified platforms with key integrations have the opportunity to provide most value, both today and in the future through streamlined processes and data sources. A unified platform with select integration can:
Streamline data collection and management

Improve compliance and data quality

Minimize data reconciliations

Reduce redundancy

Streamline preparation of analysis deliverables
Developing a "single source of truth" will benefit both integrations and unified platforms. As the number of data sources increase, tackling "multiple versions of truth" may never be finished; however, in the session, Kelly will also describe a few key steps to take today to improve integration and quality:
Creating a clear communications plan and process across stakeholders

Centralize data storage and how it is visualized

Identify key integration points where systems can talk to each other regularly and efficiently

Resist data collection redundancies (especially those driven by fear and not need)

Commit to ongoing change and the required technology
Learn More at Session #22 at SCDM 2018
Time: 3:30 p.m to 5:00 p.m. Tuesday, Sept. 25
Location: Regency Ballroom E-G, second floor
Or join MedNet at one of our other sessions on Tuesday, September 25th. For a complete overview, click here.
If you are not attending the SCDM, but are interested in learning more, please contact us. We'd be happy to review the discussion with you.
Please stop by one or all of our sessions - we'd love to have you join the discussion. And don't forget to visit us at Booth #200. We hope to see you there!